Posted on March 20, 2023 by Michael Lebovic
I highly recommend avoiding going to court if you can.
But just in case a court action cannot be avoided you should be prepared.
How soon should you prepare?
Even before you know there is a problem.
By having the right intake and processing systems in place your job will be more than half done should you ever be in a situation where you have to file a claim in court.
---
Posted on February 01, 2023 by Michael Lebovic
Before you grant credit to your clients take the following basic steps.
Do this even with current clients if you have not done it yet; especially if they have been paying you in cash.
Cash is good. They used to say cash is king but it could come back to bite you if that account that was so good for years suddenly goes sideways and you are owed monies.
Whether it is a company or your customer is a consumer:
Get copies of photo ID (preferably two)
Get their home as well as the business address.
Why do you need this? (they may ask)
Because if you give them credit you want to protect yourself.
Get a copy of a VOID check – it can be very useful down the road.
Lots of folks communicate by text now. It's fast and It's convenient. But it is not great should you have collection problems later on.
If you love text, use that by all means BUT use email for all the important stuff. For example: when you ask for payment. Scope of work or size of the order. Changes to orders or work. You get the idea.
And NEVER rely on just a phone call for anything important
---
Posted on July 28, 2022 by Michael Lebovic
We all appreciate getting new business and we especially appreciate getting new clients. We might also
appreciate customers that pay in cash. That said, these days it is more important than ever to exercise
caution when extending credit.
If you have a cash and carry business or require paymen in advancet you can skip this post.
For those of us who are in a situation where we need to extend credit to stay competitive, I bring you
this tale of caution
One of our clients, a very busy manufacturer, had a new customer place a substantial order which they
then came to his premises to pick up. Everything went very smoothly, they paid for the order in cash and
took the material.
They were not asked to fill out a credit application nor to provide any further information then was
found in their email signature / letterhead.
Over the next 6 weeks they placed 6 more orders – all by email – which were filled and were to be
picked up when ready.
Though the orders were filled as they were received they were not picked up until the end of week 6
when the customer rushed in and took them all at oncebut did not pay for them, leaving a $25,000.00
balance.
With all of the activity in the warehouse no one noticed that this customer had no account set up.
Follow-up calls and emails went unanswered for months and our office had to be retained to collect the
monies owed.
Leaving aside the warehouse slip-up, what is needed with new clients is complete information on the
company, its principals, bank information and history.
At the end of the day a client should have a proven track record before you grant credit.
If you're not comfortable granting credit you have the option of doing business on a COD basis or asking
for the owners to sign a personal guaranty.
---
Posted on June 23, 2022 by Michael Lebovic
Getting new business, whether from an established client or a new customer, is the goal of every business, but how you process that business can mean the difference between growth and painful cashflow problems.

We all know what we need to do but we often get so busy that we start taking shortcuts that can come back to haunt us. Don't allow customers to rush you into skipping steps that will not only protect you but your customer as well.

Take the following advice and you will avoid 90% of your collection problems
Step 1 – send a written quote
Step 2 – make sure your customer signs off on it or confirms approval in writing
Step 3- have a written agreement that nicludes these important basics:
a) Who are the parties
b) what is the scope of the work
c) what is the total cost before tax
d) if there is a deadline, what is it?
e) when and how does this have to be paid for?
f) what happens if payment is late? Will there be interest charged?
g) What happens if there's a cancellation or a return?
h) is there a personal guarantor or indemnifier?
Step 4 – (if applicable ) ensure all changes and/or extras requested are confirmed in writing including
their additional costs .
Step 5 – Recap any problem that arises and their resolution in an email to your client / customer.
---
Posted on June 10, 2022 by Michael Lebovic
I highly recommend avoiding going to court if you can.
But just in case a court action cannot be avoided you should be prepared.
How soon should you prepare?
Even before you know there is a problem.
By having the right intake and processing systems in place your job will be more than half done should you ever be in a situation where you have to file a claim in court.
---
Posted on May 30, 2022 by Michael Lebovic
A heads up to all of you consumers and business people who are owed money and have taken it upon themselves to start a court action on their own.
This is certainly the least expensive way to go from a dollar and cents point of view as long as you have got the time needed to invest in doing it properly. As the old expression says "the devil is in the details" and this is never truer than when you are drafting any kind of legal document or court claim.
Once again today I had to tell a prospective client that her judgment, which she finally obtained after much effort, was unenforceable because she did not have the proper name of the debtor on the judgment. It also explains why the judgment debtor has been ignoring her for almost four years.
So make sure you have the proper legal name of the company and that you have added any other parties that might be liable for your damages.
90% of your success in court lies in your preparation.
---
Posted on November 01, 2018 by admin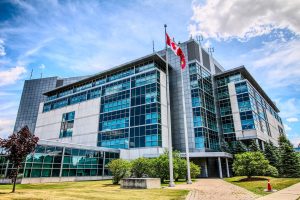 Small Claims Court
Every province in Canada and state in the United States has a court like this set up for ..as the name implies, small claims of money. It is also a court where the rules are simplified so that the parties involved can represent themselves if they want to.
It is also known as a court of equity, meaning the main function of the judge is to look at doing what is fair in the eyes of the law even if not everything was done procedurally correct. Each side must bring evidence to support either their claim or defence but parties are given a fair bit of latitude when they haven't followed all the rules of evidence or form of the court.
How much money can I claim for?
In Ontario, initially the limit was set at $500.00 but over the years it was raised to $3000.00, then $10,000.00 and now it is set at $25,000.00 . You can make claim for more than that but you would have to give up on the rest of the amount over the $25,000.00.
So if you are owed 30,000.00 and do not want to go through the expense of Superior Court, you can still file in the Small Claims Court and declare that you are "abandoning " the last 5,000.00
The limits in other jurisdictions vary. In British Columbia for instance it is $35,000.00. while In Alberta, it is now $50,000.00.
Jurisdiction – What does it mean?
Generally it means the power to make a legal decision or judgment on an issue. So as outlined above the Small Claims Court would not have jurisdiction over monetary claims of $45,000.00 or a landlord -tenant dispute.
A provincial Superior Court would have jurisdiction over many types matters but not over a Federal issue such as immigration. There are also criminal courts, tax courts, etc. You get the idea.
But In the area of collections, when we use the term jurisdiction we are referring not only to the court with the right jurisdiction but the right geographical area to file the claim in. ie; the proper jurisdiction.
Generally you must file the claim where the defendant resides or where the action arose – that is – where the event that gave rise to the debt occurred.
File in the wrong area and the court will reject your claim.
What if you are in Alberta and someone in Ontario owes you money? Legally the same rules apply, so why not just file in Alberta? After all, you're already there. True, but often a court judgment has to be enforced because the defendant does not voluntarily comply with the court order and if you have a judgment from a court in Province or State A and your debtor resides in Province or State B you have a problem. Make sure to discuss this with your legal representative before you begin your court claim. There is nothing more frustrating than suing someone, getting a judgment finally and finding out it is not enforceable where the defendant either resides or has assets.
---
Posted on November 01, 2018 by admin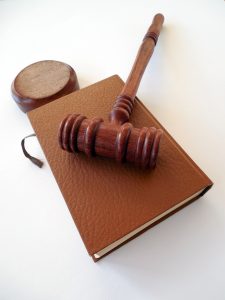 Plaintiff – The party initiating the legal action in court and looking for redress or more commonly money. Also referred to as the Complainant. This is the person or company doing the accusing.
Someone looking for redress or feels their rights have been violated is referred to a petitioner.
They will start the process by filing or having their legal representative file a court claim and having it served on the other side.
Defendant -The party against which the legal action has been initiated. They have to defend themselves. The term applies to private individuals or companies or institutions, there is no difference. In a criminal case this person would also be referred to as the accused.
A claim can be against one defendant or multiple defendants. Each one would have to file a defence if they want to avoid having a judgment entered against them.
Claim – After paying the court a fee this is the document prepared by the plaintiff that is filed with the court, laying out his or her case against the defendant.
The bare minimum necessary in a claim is :
Name address and Telephone contact for defendant
Exact amount you are seeking.
If it is a business to business claim, describe who the plaintiff is and what it does and do the same for the defendant.
For example: The plaintiff is a transport and shipping company registered in Ontario. The defendant is a manufacturer of furniture registered in Ontario.
Next describe in detail the facts that gave rise to the damages unpaid bill you are seeking payment for.
Attach whatever evidence you have to substantiate what you have stated and the amount you are claiming. If there is a provision for interest in your agreement you can ask for that too.
Defense – This of course is what the other side, the defendant will have to write up as a response to the claim and file with the court as well as serve a copy on the other side.
If the claim is unjustified state why this is so, and attach whatever documentation and evidence you have to substantiate your position. If you feel the claim is partially justified you have the option of proposing a payment for part of the claim and asking for the rest of it to be dismissed.
---


Member Affiliations
Law Society of Upper Canada
Qllective International
Paralegal Society of Ontario
Forwarders List of Attorneys